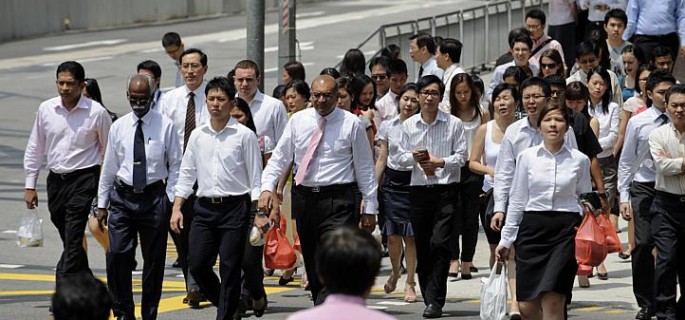 Steps to Find Work in Singapore
Singapore is a beautiful place to work and live. Are you looking around for a job in Singapore? Certainly, many questions would have crossed your mind that you need answers for. Simply put, getting work in Singapore is not everyone's cup of tea if efforts lack. Demand is always there for the foreign talent but competition is also on the top list.
While on your search for a job in Singapore, you might have checked out the job portals of the state that usually list down the jobs for the residents only and not the foreign people. Companies find it easy to hire the in-house talent and even more when they have the right set of skills the company is looking for. To get jobs in Singapore is difficult but if you explore the right market and put in some valid efforts, you can get through it.
Here are a few tips that will help you in starting the job finding process in Singapore effectively:
On the online job portals, you must look for the jobs that are available for the foreign employees. Use the feature of advanced search to look for a suitable job.
Have any friend in Singapore? Try contacting him to get a suggestion about a job opening in the nearby companies. Ask him to get some idea from his friends over there. Use the online platforms like LinkedIn to find foreign jobs.
Apply on the jobs that match your skills and area of expertise. Avoid applying on any such job that doesn't suit your qualifications or experience just to get the job. You may have to repent later on!
Other than these tips, below mentioned is the detailed process to find a job. Let's take a look:
Identify the Local Job Industry
Get to know the latest running jobs in the market, culture of the work and the worth of the work you are thinking to take up. Once you are clear with this, decide if it's good for you or not.
Start Finding a Job
After gathering enough information about the job market, it's the time to start finding a suitable job.
Make your Resume
Prepare a striking resume that immediately catches the attention of the employers. Mention everything related to your education, internship and job experience, if any. Your resume must be prepared according to the job which you are applying for.
Go for the Interviews
After sending out your resumes, you should wait for the interview to happen anytime soon. Once you are shortlisted, you will receive a call for an interview. Go for it and give it your best shot!
Accept the Offer
If your interview round gets clear, the employer will give you an offer letter that will be an employment contract for you to start working with the company.
Collect Work Visa
To start working, you have to collect the work visa for Singapore that your employer will apply for you.
Relocate
Now is the right time to relocate to Singapore when you have a job in your hands and that too an official one. But you have to be very careful to move as living in a foreign country requires so. Be dedicated and focused though.
Last Step – Apply for Permanent Residence
Working in Singapore for few years makes you eligible for the permanent residence or citizenship. Check this in detail with the company you are working in and become the permanent employee in the state.
While applying for a job, you may have to compromise for the salary but don't worry. Just think of joining it initially and once you get in the sector, you always have the option to switch the job if any better opportunity comes your way! Good Luck…
Join AccTrust Recruitment Agency – We provide jobs assistance to Foreigners in Singapore